Episodes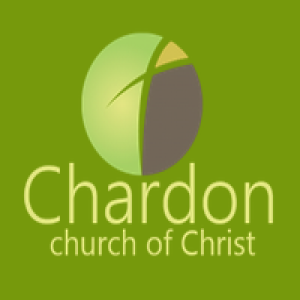 Wednesday Feb 20, 2019
Wednesday Feb 20, 2019
Using Our Gifts, Part 3
Romans 12:3-8
This morning I would like to continue in our study of this chapter beginning at verse three and continuing through verse 8.
Annie Johnson Flint lived between 1866 and 1932. She suffered from early onset arthritis yet she wrote many beautiful poems. With a pen pushed through bent fingers and held by swollen joints she wrote without any thought that it might be an avenue of ministry, or that it would bring her returns that might help in her support. Her verses provided a solace for her in the long hours of suffering. Then she began making hand-lettered cards and gift books, and decorated some of her own verses. Her life was beset by many problems and suffering. I would recommend you read about her sometime. In considering her life it brings again the question to mind; "Why do good people sometimes suffer?" Of the many poems she wrote I want to mention one titled; The World's Bible, of which I will read just the first few verses.
Christ has no hands but our hands to do His work today;
He has no feet but our feet to lead men in His way;
He has no tongue but our tongues to tell men how He died;
He has no help but our help to bring them to His side.
We are the only Bible the careless world will read;
We are the sinner's gospel, we are the scoffer's creed;
We are the Lord's last message, given in deed and word;
What if the type is crooked? What if the print is blurred?
What if our hands are busy with other work than His?
What if our feet are walking where sin's allurement is?
What if our tongues are speaking of things His lips would spurn?
How can we hope to help Him and hasten His return?

I would suggest that is a basic truth of the passages that we've been studying in Romans Chapter 12 concerning offering our bodies as spiritual sacrifices to God. God has given us the responsibility to do the work. Not only has He given us responsibility but He has given us the tools and functions as well.  
This morning we're going to talk about the gifts God has given us to do His work. Christ has no hands but our hands. He has no feet but our feet. He instructs us to use what we have, to do what God has given us to do.
Turn to Romans chapter 12 if you are not already there. Let's read starting in verse three again the passage we've been studying.
Romans 12:3-8 – "3. For I say, through the grace given to me, to everyone who is among you, not to think of himself more highly than he ought to think, but to think soberly, as God has dealt to each one a measure of faith. 4. For as we have many members in one body, but all the members do not have the same function, 5. so we, being many, are one body in Christ, and individually members of one another. 6. Having then gifts differing according to the grace that is given to us, let us use them: if prophecy, let us prophesy in proportion to our faith; 7. or ministry, let us use it in our ministering; he who teaches, in teaching; 8. he who exhorts, in exhortation; he who gives, with liberality; he who leads, with diligence; he who shows mercy, with cheerfulness."
We've looked at these passages in past weeks to try to understand what our responsibility is in terms of service. What serving God is all about. We found as we studied earlier that the attitude of service is humility. That we must not think of ourselves more highly than we ought to think, but to be always willing to put the other person above ourselves.