Episodes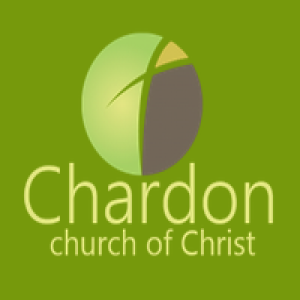 Friday Mar 01, 2019
Friday Mar 01, 2019
HOW MUCH IS IT WORTH
Mark 4: 1 – 20
We're going to be in Mark 4 this morning.
What I want you to keep in mind as we read Mark 4 this morning is that Jesus is teaching a kingdom principle. And the people he's talking to on the shoreline – a lot of them are farmers. They will understand the parable of the Seed very quickly.
A old time minister made a trip to Israel a couple years ago, and one of the places he visited was Jesus' childhood hometown - Nazareth. On the outskirts of modern Nazareth they found (and rebuilt) an ancient watch tower. In addition they added a model of a traditional home of the era, plus a workshop and other buildings that would have existed in days of Jesus. But what caught his attention was the remnants of some ancient farmland.
If you were fortunate enough back then to have inherited "bottom land" down in the valley you might become a wealthy man. But this section of Nazareth was built into the hillside and had "terraced" farms. People in this area only had "farms that were little bigger than a good-sized garden.
This land had a mixture of shallow ground where there was rock just about an inch under the soil, as well as some sections where the ground was fertile and would yield a good crop. Seemingly everywhere there were a fair amount of weeds and though you might pull a lot of them... there'd still be a fair amount still growing alongside the crops. In addition, the owner would access his particular plot by a path that ran between his land and his neighbor's.
Now, with the right tools, you MIGHT be able to make ALL the ground useful. But Nazareth was a poor community with limited resources, so farmers did what they could with what they had. As a result, the "farmers" threw their seed everywhere, hoping some of it would grow. Their land was precious (since there wasn't much of it), but the seed was comparatively cheap.
So as Jesus told the parable, he described the four types of ground every farmer had to deal with. Only a ¼ of the ground was useful – and it was apparently hard to tell which land would be fertile, and which was not. But the fertile land would give a high yield and was worth the trouble.
And when you think about the parable of the Seed, when Jesus describes what happens to the Seed, he's describing what happens to it in real life.
Mark 4:Verse (3) Hearken; Behold, there went out a sower to sow:
"Hearken" and "Behold" – he's using two Words to communicate that whatever you are doing you need to stop right now and listen to what I'm about to say. Pay attention.
Notice also that the sower "went out". This was a purposeful decision. What is my point? When it comes to sowing the Word, it's not something we do haphazardly. We do it on purpose. And when you do something on purpose you make time for it. It's not a passing fancy. You make time because you are doing it for a reason.
(4) And it came to pass, as he sowed, some fell by the way side, and the fowls of the air came and devoured it up.